Bio
Unions: SAG Eligible, ACTRA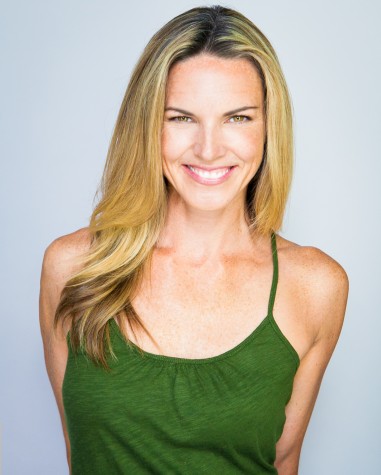 After years of balancing elementary school teaching with her passion for acting, Kate left the classroom behind to pursue her acting career full-time. The transition was fast and furious and her work in film, television and video games, and her training, has since taken her to Los Angeles, Vancouver, Montreal, Ottawa and her current hometown, Toronto.
Kate is highly recognized for her performance-capture role of Anna Grimsdottir (Grim) in Splinter Cell Blacklist, Ubisoft Toronto's first AAA instalment of its internationally acclaimed video game series.
On television, 2015 will see Kate guest starring in the new Hallmark series, Good Witch, and also in the feature film, Room, starring William H. Macy and Joan Allen. Kate can be seen in the international broadcasting SyFy miniseries, Cat. 8 (Category 8), working alongside Matthew Modine (Full Metal Jacket, Dark Knight) and television shows; Covert Affairs, Being Human 3 and CW's Beauty & the Beast (Season 2). Recent movies include European feature film, The Informant, and Clara's Deadly Secret, currently airing on Lifetime.
Kate's love for acting grew rapidly while on many stages in Ottawa, and the onset of her successful film career followed shortly thereafter. In 2008, she was cast in The Kate Logan Affair, working alongside Alexis Bledel of The Gilmore Girls, and directed by TIFF Winner, Noel Mitrani. From there, she filmed TV features; Incendo's No Surrender, starring Mena Suvari, Lifetime's The Perfect Teacher, starring David Charvet of Melrose Place and Metal Tornado, featuring Lou Diamond Phillips. She was also featured in the comedic realm in Wingman, a Comedy Network pilot, and a series lead in the webisodic, Sweet Tarts Takeaway, that was featured on CBC Television.
Kate has also appeared in numerous US and Canadian National commercial campaigns such as Cheerios, Nissan, Bengay, Bell Fibe TV,  Halls Vitamin Drops, McCain's Redskins, Revera and Catelli Smart Pasta. She also lends her voice to the Nestle Good Start 2014 Campaign, RBC, Johnson & Johnson, Zoocasa and many more.
Kate is happiest when she is finding new ways to master her craft. Even with Bachelor degrees in Kinesiology and Education under her belt, she remains a dedicated, lifelong student constantly seeking opportunities to learn new skills and collaborate with other artists.  She is grateful for her many mentors and thrives on being a part of a strong, cooperative and forward thinking artistic community.
She is  an active volunteer and speaker in her community and abroad.  An advocate for following dreams, she recently did her first TED Talk, called "Chasing Dreams and Beginning Again" which has connected her with many incredible people internationally who are doing the same.  She was partnered with Gamers for Sandy Hook, a charity which raised money for the PTA of Sandy Hook Elementary School and teamed up with the OSPCA for their National Cupcake Day fundraiser which raised money for SPCA's and Humane Societies across Canada.  Other charities she supports are the Breast Cancer Foundation, Habitat for Humanity and the Bytown Association for Rescued Kanines.  She is also the creator and host of a non-profit, charity cooking series, A Jock's Guide, which donates 100% of proceeds going towards her charity of choice, KidSport Ontario. A Jock's Guide has recently featured on Daytime Ottawa and Daytime Toronto. Please click here for more information about these causes.
When she's not on set, she can likely be found playing volleyball, taking a class, melting in a yoga studio or talking to herself while walking her dog, Jackson.