Community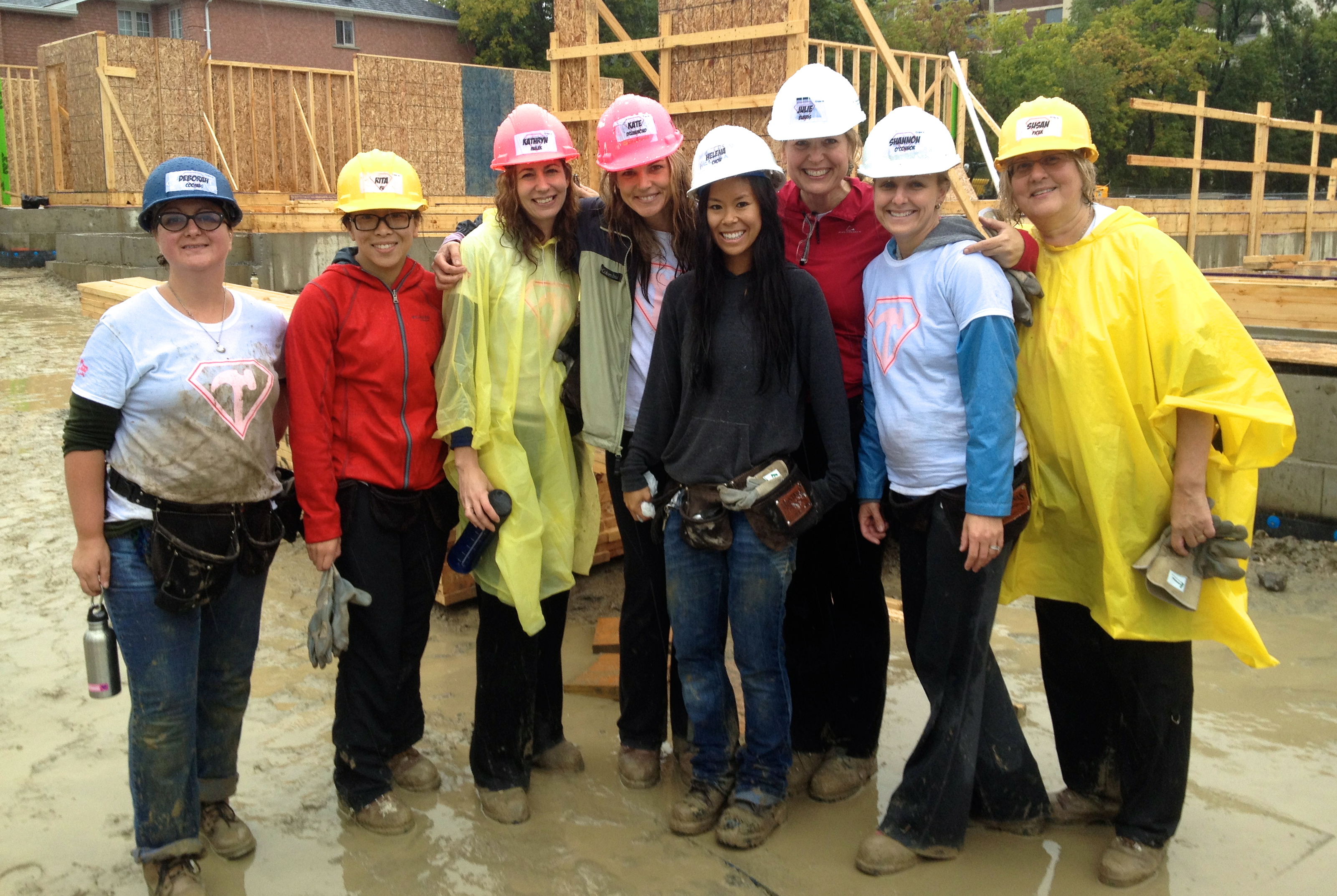 Community. It's my favourite word.
It's the place where we belong. The place we dream.  The place that holds our futures. Where we grow roots. It's the people who support us. It's the people who support others.
I am proud to support the following organizations:
The 1st Toronto Street Store
In November 2014,  a group of us opened Toronto's 1st Street Store. It was a one day FREE pop-up clothing store for the homeless and under-resourced in our community. Over 300 people were clothed with warm winter clothing. For more information about starting your own Street Store, visit: www.thestreetstore.org
KidSport Ontario
KidSport Ontario is my official partner charity. It's an organization that helps ensure that no kids are left on the sidelines when it comes to playing organized sports.  KidSport offers assistance to families who can't afford to have their child or children participating in sports, whether its through the donation of equipment or financial support.  It's a cause very near and dear to me. I've been a competitive athlete since I was 8 years old and I truly believe that sports saved my life. I'm also proud to announce that my online cooking show, A Jock's Guide, donates 100% of its proceeds to KidSport Ontario.  If you would like to join in the cause, click here.
B.A.R.K. (Bytown Association for Rescued Kanines)
B.A.R.K is a small and completely volunteer-run rescue organization based out of Ottawa, Ontario. B.A.R.K. rescued my dog, Jackson, from a horrible puppy mill so many years ago and is so active in the Eastern Ontario community. Sharon McKeil and the team at B.A.R.K. are guardian angels for our vulnerable animal population.  
Ontario SPCA
The OSPCA is one of the largest, most responsive animal welfare organizations in the country, providing care and shelter for tens of thousands of animals every year.  The OSPCA has wonderful events to help raise awareness and funds for our vulnerable animal population.  National Cupcake Day was a huge success and I was proud to partner with them for this campaign.  
Habitat for Humanity
Everyone deserves a safe and decent place to live.  Habitat for Humanity helps to mobilize volunteers and community partners in building affordable housing and promoting homeownership as a means to breaking the cycle of poverty.  Being a part of this organization has been incredibly rewarding.  I took part in a Women's Build, and met some of the most amazing ladies in our city. Hope to see you there next year!


Canadian Breast Cancer Foundation
So many of us have been affected by cancer. It's a disease that does not discriminate and we are all at risk.  For years, I have been an active supporter of the Canadian Breast Cancer Society through the Run for the Cure. I lost my grandmother to breast cancer and many others in my family have been affected as well.   The Run for the Cure is all about awareness, education, research and support.  To learn more about the yearly run, click here.