Wondercon 2017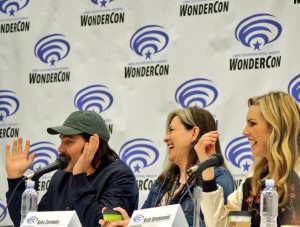 Wondercon was held at the Anaheim Convention Center from March 31st – April 2nd, 2017.
Wynonna Earp actors, Kate Drummond (Lucado) and Tim Rozon (Doc Holliday) along with writer and co-exec producer/writer and Alexandra Zarowny, sat in on a panel followed by a meet and greet at the IDW booth.
Couldn't be there?
Here's a recap of the panel by blogger, Kari Lane – click here.