Wynonna Earp RENEWED for Season 2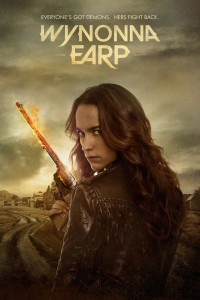 Wynonna Earp, has been picked up for a second season!  Kate Drummond plays the role of Black Badge Division big boss, Agent Lucado, and is the woman that the fans love to hate.
Based on the IDW Comic, Wynonna Earp follows Wyatt Earp's great granddaughter as she battles demons and other creatures. With her unique abilities, demon-killing gun, Peacemaker, and a posse of dysfunctional allies, she's the only thing that can bring the paranormal to justice.
Read more about the show, its creators and the amazing cast here –> BOOM